Conferences
AUSTRALIA-GERMAN RELATIONS IN THE SHADOW OF THE AUSTRALIA FREE TRADE AGREEMENT: CHALLENGES AND PROSPECTS FOR BUSINESS GAPLA CONFERENCE – SYDNEY – 27 AND 28 APRIL 2018
Dear Colleague,

The German-Australian-Pacific Lawyers Association (GAPLA) will hold its 9th Australian conference on 27 April 2018 at the Law Society in Sydney.

Established in 2014, the purpose of the Australia-Germany Advisory Group was to build even closer ties between the two countries. Co-chaired by Australian Finance Minister Senator the Hon Mathias Cormann and German Minister of State Professor Dr Maria Böhmer, the Group released a report in 2015 containing 59 recommendations across five themes, including trade and investment. With the UK leaving the European Union, stronger ties between Germany and Australia will provide businesses in both countries with new opportunities – and some new challenges. In light of the proposed EU-Australia Free Trade Agreement and the recently resurrected Trans-Pacific Partnership Agreement (the TPP), it is timely to consider this bilateral relationship more closely. Do these trade liberalising agreements make a difference on the ground, particularly in the areas of trade in services and investment? The conference will provide participants with an opportunity to consider this and related questions in discussion with presenters and panellists.

Speakers from the European Australian Business Council, the Australian National University and the business and legal communities will address the conference theme from a range of perspectives including business and policy development.

GAPLA is a non-profit association registered in Germany with main offices and headquarters in Frankfurt / Main and Sydney. Our members work in various legal fields; some are lawyers in private practice, while others are academics, work as in-house counsel or are just starting out in the profession. GAPLA enables its members to exchange ideas and information and also gives them an opportunity to meet colleagues from the other side of the world. We also encourage lawyers from New Zealand and the South Pacific Islands as well as other German speaking European countries, such as Austria and Switzerland, to participate.

Two conferences are held annually; one in Australia or New Zealand / South Pacific Islands and another in Germany, Austria or Switzerland. The topics of the conferences are wide-ranging and are particularly aimed at lawyers interested in international legal issues. Every year many of our members attend specialist seminars organized by our focus groups.

The conferences and seminars enable members to share their experiences with other lawyers. The chance to meet and speak directly with more experienced members in a relaxed environment is especially valued by our younger colleagues.

This year also marks the 20th anniversary of our organisation and to celebrate this achievement we have slightly changed the format of our conference to a one day event on Friday as Saturday will be reserved for the AGM in the morning held at my firm's office and for an afternoon excursion to Cockatoo Island to celebrate of our 20th anniversary.

The conference fee will cover refreshments and a light lunch during the day on Friday, the conference dinner on Friday and also the cost of the excursion on Saturday.

The conference dinner will be held at the fabulous Hyde Park Barracks.

I hope to see all of you at the conference and also the celebration of our 20th anniversary. Please confirm your attendance and book as soon as possible.

Kind Regards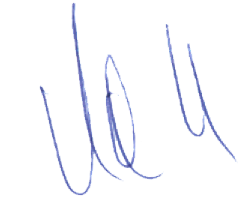 Michael Kobras
"Australia-German Relations in the shadow of the EU-Australia Free Trade Agreement: challenges and prospects for business."
"Global political developments are always changing the lawyer´s world."

Europe has to deal with the "BREXIT" – the United States of America are provoking the rest of the world. Therefore, GAPLA is continuing with conferences which are dealing with the legal impact of major political developments.

The SYDNEY conference 2018 is addressed to lawyers who are dealing with commercial matters, tax issues, litigation and regulatory issues which come within the ambit of the FTA negotiations. The European Commission has presented Draft Negotiating Directives for the FTA with Australia and is expecting to finalize the negotiations in late 2019. The Dispute Resolution Clause of the FTA and the prospects of investment protection are some topics which can be highlighted.
Past Conferences
Further information about past events and conferences, including pictures, are gradually being added to our GAPLA DROPBOX.
Future Events
We welcome your suggestions - especially in relation to future conferences and seminars.